" Hello everyone and Happy 2017! "
It's a new year and
"
a start of something new 🎵 "
( hah. you see what I did there? )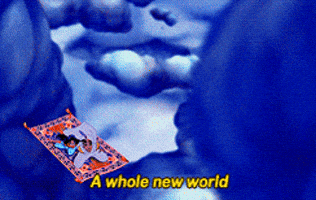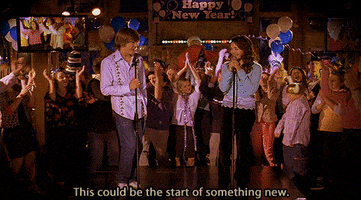 Image source: http://giphy.com/search/start-of-something-new
I have WAY TOO MANY embarrassing moments in 2016, and I don't even want to start discussing about it. So everybody, it's time to leave all those embarrassing/unhappy moments behind and embrace the new year together 👍.

To welcome the new year, I thought that I could share some goals that I want to achievement from this blog.
#1: Publish my 200th blog post
#2: Have 5 followers
#3: Reach 7,000 pageviews
#4: Get a blogging buddy/friend
#5: Step up my photography game
#6: Develop a new blogging style
Do comment on your goals for 2017, and I just added a '
♡ '
button at the bottom. So don't forget to click that like button you if like this blog post.

Like :